Thinking of making some home improvements? Wondering how to increase your curb appeal and property value without overriding your budget? If yes, then consider beautifying your home exterior with sidings. Siding installation is a great home improvement idea for all the right reasons.

Siding installation:
Adds to the beauty of your home
Helps appreciate property value in the real estate market
Provides excellent protection to your home from weather elements
Even improves insulation at times
However, the extent to which you can enjoy the aforementioned benefits largely depends on the type of siding you install. That's right; there is a large variety of siding available today, each type comes with its own set of pros and cons, giving home owners a tough time as they make the best pick. But today, we'll make things easier for you as we help you navigate through the different choices available so that you can make the right decision. So here we go!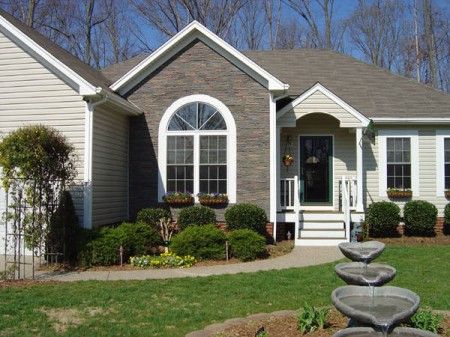 Aluminum Siding
Available in painted/machine pressed large sheets, aluminum siding panels can cost you roughly between $1.5 and $2.5 per sq foot. They are durable, termite resistant, fireproof and have the ability to withstand strong winds. These panels can be cleaned with a mild cleaner and sponge which makes them extremely low maintenance. However, if you're looking for energy-efficient and dent resistant siding material, then aluminum may not make the cut. For these attributes, consider investing in vinyl siding.
Vinyl Siding
Unlike aluminum or fiber cement siding, vinyl siding panels boast insulation abilities. With these installed on your home's exterior, you can easily keep your home warm during winters and cool when its super hot outside. Vinyl siding is also scratch and dent resistant and if combined with foam backing, it can also help with sound-proofing of your home. This may cost around $5 to $8 per sq/ft.
Fiber Cement Siding Panels
For those residing in areas prone to wild fires or for those looking for a siding that is dimensionally stable, fiber cement siding panels are the perfect fit. These panels do not expand or shrink which makes them dimensionally stable and a good base for paint. And since fiber cement siding panels are fireproof, home owners can enjoy amazing protection against fire. In addition to this, they fiber sidings rarely peel or blister. Fiber siding panel installation may cost you around $4.5 or $9 per square foot.
Contact us