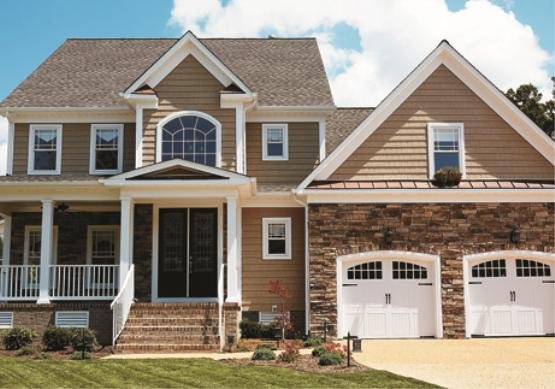 Introduced in the 1960's, vinyl siding panels are still the most preferred choice of siding material among home owners in the US, typically because of their low price and durability. Vinyl siding panels are made from Polyvinyl Chloride (PVC) and available in a variety of styles that resemble shingles, stone veneers and cedar shakes.

Some popular vinyl siding panel designs include board and batten design, Dutch lap, and a grain finished vinyl surface that mimics real wood.
Advantages of Installing Vinyl Siding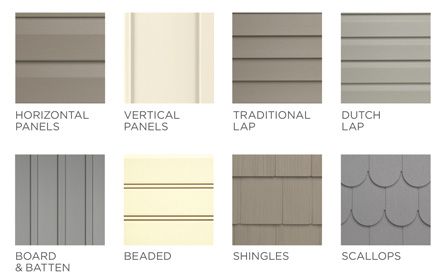 Wondering whether vinyl siding is the right choice for your home? Then read on to find out:

Improved Curb Appeal
Who says all home improvements are costly? By installing vinyl siding panels on the exterior of your home, you can improve your home's performance and curb appeal. Vinyl panels are available in a variety of colors and styles, and can beautify your home's visual appearance in no time.

Energy Efficient – Can Save You Hundreds of Dollars on Utility Bills
Once you install vinyl sidings, you can easily cut down on your monthly energy bills, mainly because vinyl has insulation abilities. It helps prevent heat loss during winters and keeps homes cool during summers. However, your savings truly depend on the quality of vinyl siding panels installed by the contractor.

Low Maintenance
With vinyl siding, you don't have to spend your precious time and money on reapplying new paint to make them look as good as new. Simply wash the siding with a hose and that's it; you'll be able to retain the luster of your vinyl siding for longer.

Durable
If you choose vinyl siding on the thicker end of the product spectrum, you can be confident about its durability. Besides that, like wood based siding, vinyl doesn't rot or succumb to pests like termites or woodpeckers.

Excellent Dent Resistance
Vinyl absorbs impact better than any other material. Since it's flexible in nature, it doesn't dent even if it's struck hard.

Easy to Install
Vinyl siding panels are DIY friendly. This means these panels are super easy to work around and install if you have a few handyman skills. If not, then you can always hire a professional for the job. It will only take a couple of hours to give your property a new look.

Now that you know the benefits of vinyl siding panels, we are sure that you'll be able to make an informed decision with confidence.
Contact us